A couple of our recent pool renovations in the Kansas City metro.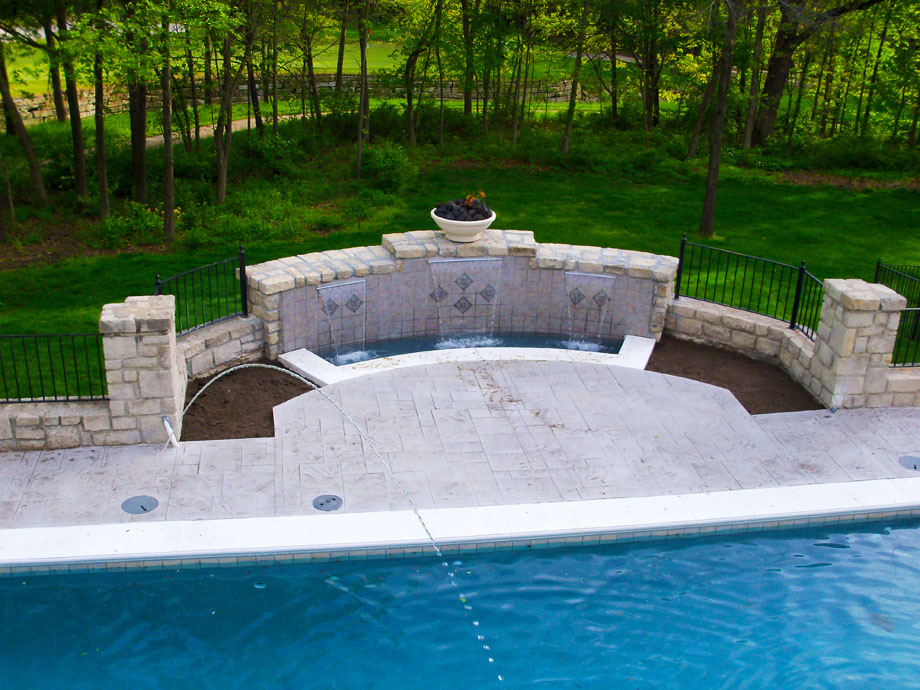 Newly added water feature along with a new deck, coping, and tile.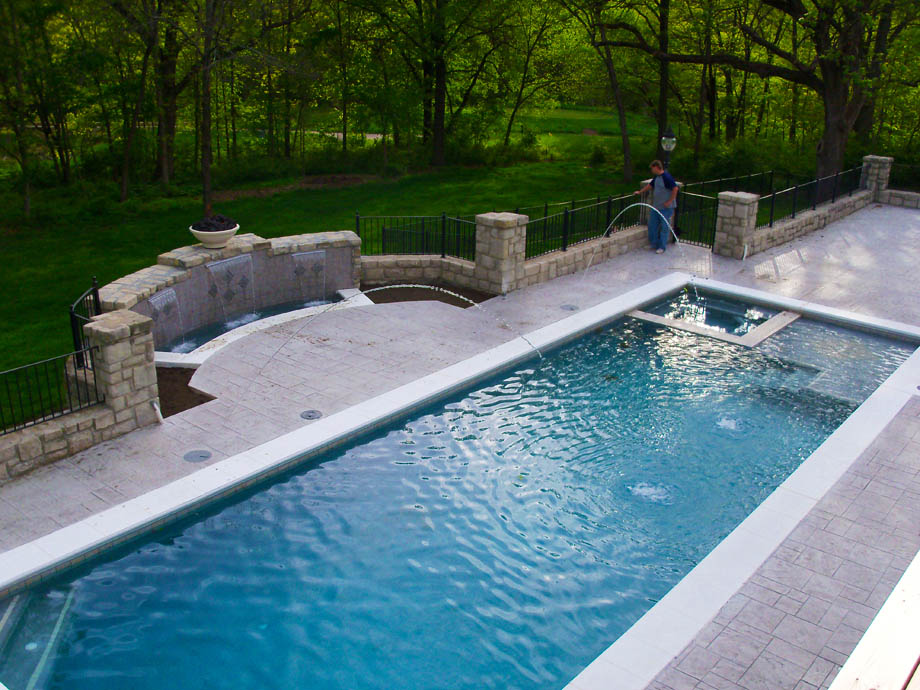 Added an in-pool hot tub to the existing pool (upper left corner)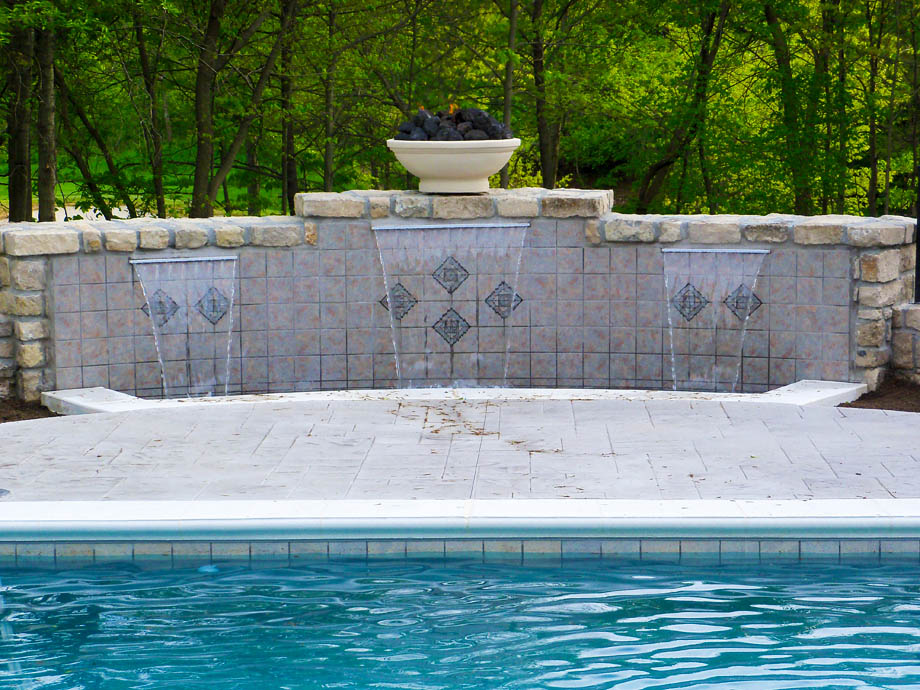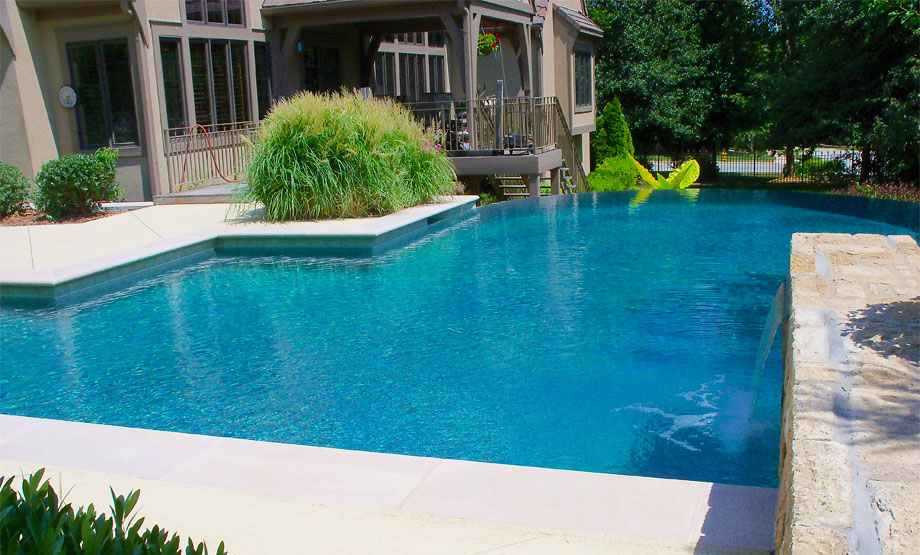 This pool features an infinity edge, which gives the illusion that the pool continues on into the distance. Infinity edges are a great way to add some modern elegance to a home pool.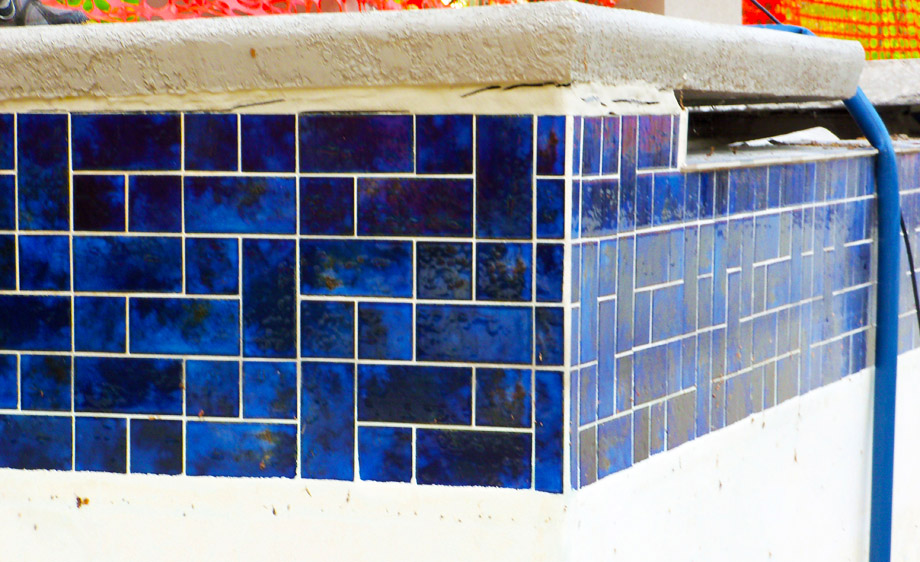 Pool re-tiling in progress.