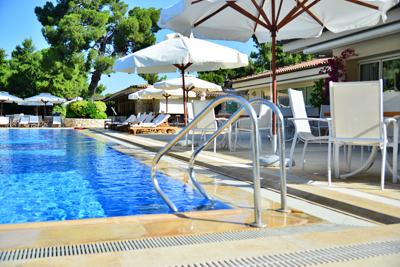 Pool & Patio has been servicing pools at Kansas City-area apartment complexes and hotels for over 35 years. When something breaks down, managers trust our service experts to come fix it quickly and at a fair price.
When property managers have a staff that works on their pool, they send them to our Overland Park retail store for replacement parts and chemicals.
And if your pool or spa is getting up there in years, our renovation team can give it a fresh, modern look.
We pride ourselves on delivering great customer service to our commercial clients, because we know you do too.
Pool system training (we'll train your maintenance crew how to properly maintain your pool)
*Free estimates on renovations and winter covers (KC area only)
Wholesale Pricing on Parts
We accommodate wholesale commercial buyers with competitive wholesale prices. Call us at 913-888-2226 for details, or stop by the store off of 89th and Nieman.
KC's largest selection of pool and spa replacement parts.
Free Parts Delivery for Businesses
Even if your staff is installing it, we'll deliver parts to commercial clients for free with a minimum required purchase. Call for details.