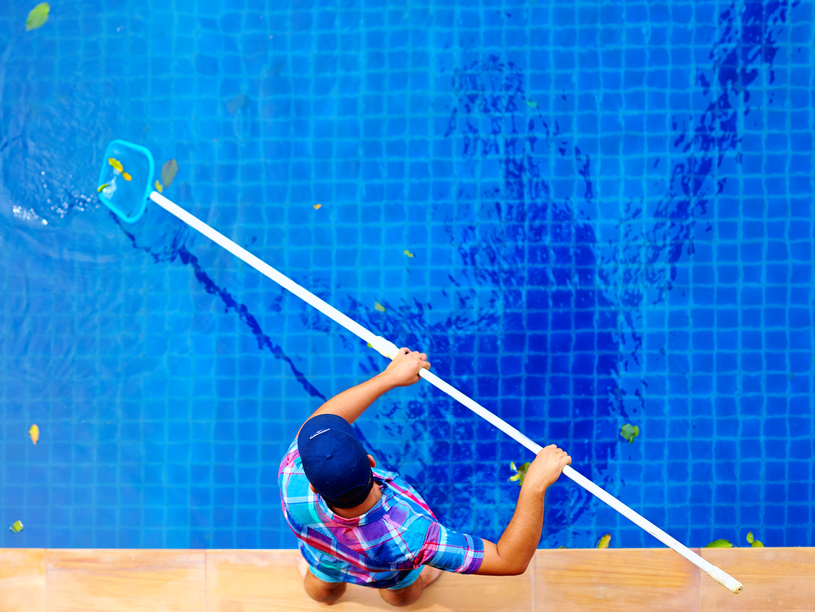 For over 35 Springs, Pool & Patio has been prepping Kansas City's pools for the swimming season. Quickly, your backyard will shake off the last signs of the cold season and be ready for a summer of backyard fun.
Our opening service is built around your pool's needs and any requests. But here are the basics:
Clean, remove and fold cover (and water bags if applicable), or clean and open automatic cover
Place pool cover where it needs to be stored, (if we know location of storage)
Remove plugs and install any fittings needed for the season
Start pool system when water level is into skimmers. Start system on main drain if water level is not high enough.
Start heater only as requested
Reassemble and install pool deck equipment such as ladders, diving board, etc.
Vacuum if possible (if the service techs are able to see the bottom, they will vacuum)
Test and balance chemicals
(If the water level is not up to operating level and there is no main drain, the equipment cannot be started at day of opening. We will have to make a return trip to start the equipment.)
Acid/Chlorine Wash (As Needed)
Depending on how gunky your pool has gotten during the offseason, you may need an acid or chlorine wash to remove stains and clean the pool surface more thoroughly. Acid washes etch the pool surface to give your pool a fresh shine. Chlorine washes work better for bleaching out lighter stains.
Service Area
We service pools in Overland Park, Leawood, Olathe, Shawnee and the entire Johnson County area. We also cover much of Jackson, Miami, and parts of Wyandotte County.
Scheduling
Make sure to make your opening reservation early. Our prime time for pool openings is late May and early June, so if you want to get your backyard ready for that Memorial Day party you should schedule ahead! Give us a call at 913-888-2226.