Fall's the best time to fire up the hot tub! We service all types of hot tubs and spas, so give us a call if we can help you enjoy your backyard this season.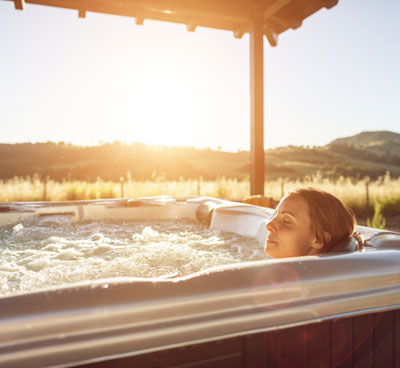 Since 1979, Pool & Patio has been the leader in Spa & Hot Tub Repair in the Kansas City Area. We strive to have on-time professional, knowledgeable and courteous service to all our clients, and we are dedicated to providing the best in customer care. A spa or hot tub is a large investment, and Pool & Patio can help you keep that investment working well and enjoyable for many years to come! We have veteran & knowledgeable service techs who know the industry. Trust the experts at Pool & Patio, and call now to schedule your home hot tub service or repair on nearly any make & model.
Why Choose Us?
Excellent Customer Service
Knowledgeable, Experienced Service Technicians
Attention to Detail
Locally Owned & Operated
Fully Insured
Licensed
Spa & Hot Tub Services We Offer:
Portable Spa Repair
In-Ground Spa Repair
Pump, Motor, Heater, Filter Repair & Replacement
Leak Location/Detection & Repair
Circuit Board, Controls Repair & Replacement
Plumbing, Electrical Repairs & Replacement
Jet Repair/Replacement
Light Repair/Replacement
Temperature Issues
GFCI Breaker Tripping
Sanitization Systems & Repair
Hot tub & spa Weekly, Monthly Maintenance
Complete Drain, Clean & Refill of Spa, Hot Tub
At The Store
We stock leading brands of spa chemicals and replacement parts at our store, including Leisure Time spa chemicals, filters, pumps and cleaners. If you're not sure what you need, one of our pool and hot tub/spa experts are happy to help.